Not much of a hiker, you say? Baton Rouge and surrounding areas are fit for beginner and experienced hikers (or walkers).
What was once a dirt and gravel mine, the Blackwater Conservation Area in Central is now a BREC site with two large fishing lakes, nature trails and a pavilion with restrooms. 
According to the info panel in the pavilion, "in 1968, the City of Baton Rouge and Parish of East Baton Rouge, the U.S. Army Corps of Engineers and BREC partnered to restore the 57.5 acres of affected land under the authority of Section 206 of the 1996 Water Resources Development Act." 
On a not-too-hot, not-too-cold morning last weekend, patrons brought out fishing poles, buckets and folding chairs to fish, as the lakes are stocked with largemouth bass, channel catfish and bluegill fish. 
There are three loops and three trails in the area: the outer fishing, north pond and south pond loops and the warbler, wood duck and Comite River trails. 
Along the outer fishing loop, passersby can see docks that peer out onto the lake — perfect for fishing, quiet reflection or picnics. The area provides an easy, breezy stroll that takes around 20-30 minutes to complete. In addition to the lakes, there are many bald cypress, pine, oak and other trees along the way. 
A note of advice: Since the weather is only getting warmer, a morning stroll is best if you don't want to break a sweat.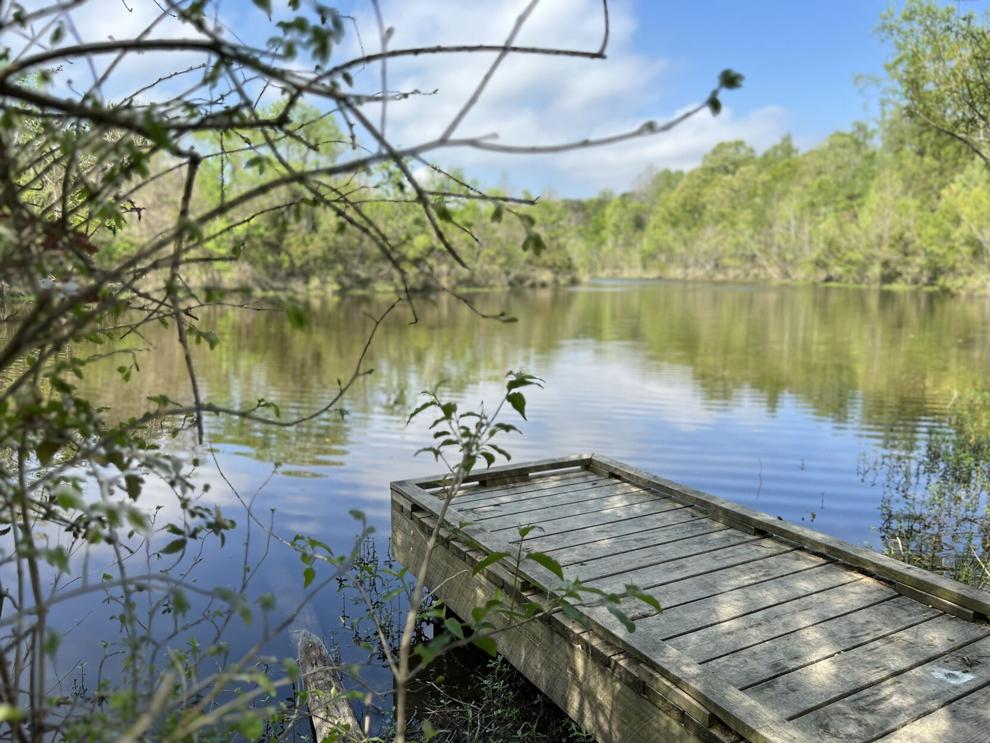 The trail also offers plenty of Robert Frost moments, as there are quite a few diverging roads. I was sorry I could not travel both. 
There is public access to The Comite River in the area, but there is no lifeguard on duty, and the info panel suggests that visitors should swim at their own risk. 
As you venture around the loops and trails, it suddenly feels like you're at summer camp, taking in all of the trees, flowers and sounds of nature. The trail provides a certain kind of tranquility outside of the bustle of Baton Rouge. Sometimes it's easy to forget that these nature trails exist in our own backyard.