A starring role in "Haul out the Holly: Lit Up" has former Baton Rouge actor Wes Brown in familiar territory: the Hallmark Channel.
Brown, 44, was paired alongside perennial Hallmark leading lady Lacey Chabert in 2022's "Haul Out the Holly." Both are back for the sequel, as are Stephen Toblowsky, Melissa Peterman and Ellen Travolta. 
The new story, part of the network's annual Countdown to Christmas programming, premieres at 7 p.m. Saturday.
"As the holidays approach, Emily (Chabert) and Jared (Brown) are looking forward to celebrating the holidays together again, this time as a couple. Emily, now embracing Evergreen Lane's uniquely festive spirit, is ready to work with Jared, Ned (Tobolowsky), Mary Louise (Travolta) and Pamela (Peterman) to make this year's Christmas celebrations the best yet — even if being the HOA president's girlfriend doesn't stop those dreaded decorating citations," the movie synopsis states.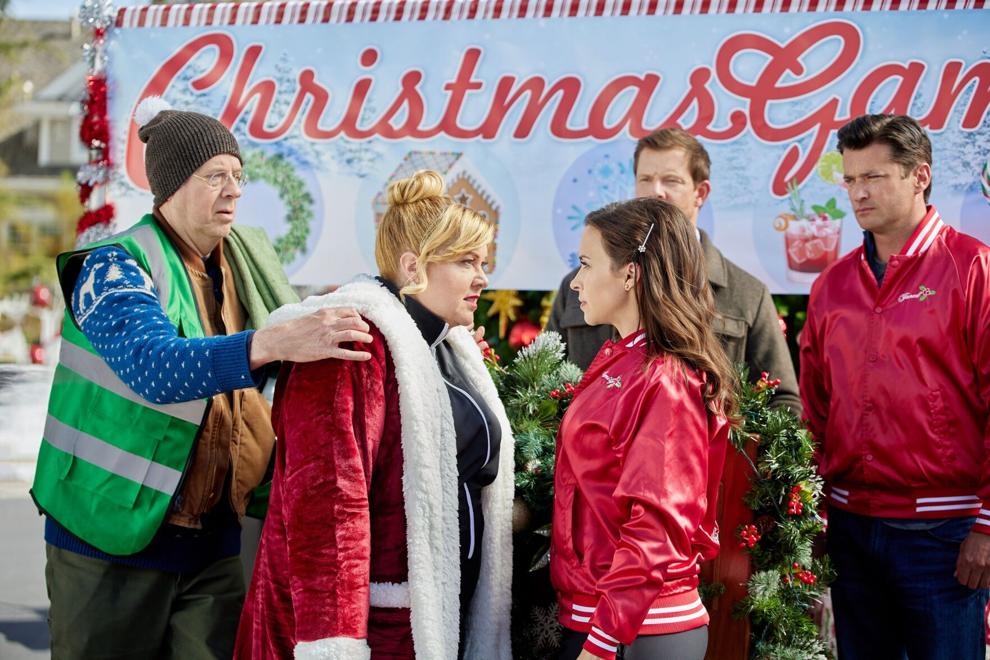 "When a house on the block goes up for sale, it causes quite a stir with residents. When the soon-to-be neighbors turn out to be holiday royalty, The Jolly Johnsons ("Holly" newcomers Seth Morris and Jennifer Aspen), it looks like this year's competition is about to heat up. As the welcoming committee prepares for the new arrivals, only one thing is certain — this Christmas, Evergreen Lane is going to sleigh!" the synopsis also said.
Brown is best known for the feature films "We Are Marshall" and partly Louisiana-shot "Glory Road" and TV series "Deception," "90210" and "True Blood," which also filmed much of its first two seasons in Louisiana. His history with Hallmark, meanwhile, doesn't start with the "Holly" franchise.
How many Hallmark projects has Brown starred in? Here's what we found out:
"My Southern Family Christmas" (2022)
"Every Time a Bell Rings" (2021)
"Sweet Pecan Summer" (2021)
"A Nashville Christmas Carol" (2020)
"Check Inn to Christmas" (2019)
"Over the Moon in Love" (2019)
"Wedding at Graceland" (2019)
"Christmas at Graceland" (2018)
"Under the Autumn Moon" (2018)
"Christmas Cookies" (2016)
"Love Under the Stars" (2015)
"June in January" (2014)
"Shadow on the Mesa" (2013)
"Love's Everlasting Courage" (2011)
"Love Begins" (2010)
"Haul out the Holly: Lit Up" is from Hallmark Media.