If you had to capture the essence of Baton Rouge in a candle, would top notes of morning dew come to mind? Magnolia blooms, perhaps? Corn dogs?
On Aug. 2, Homesick will share its interpretation of the bouquet of Baton Rouge when the company launches its newest College Towns collection of candles, described as representing "beloved alma mater memories through fragrance." 
And how does Homesick describe the scent of the Baton Rouge candle? As follows: "Crisp morning dew from the LSU Lakes invigorate the senses while Cold Coush Coush feeds the soul. Calls of TIGER BAIT echo through the town. 
If you're curious, that's top notes of morning dew (though we aren't sure how one captures the aroma of morning dew), bergamot, black pepper; mid notes of magnolia blooms, blueberry, Cajun spice and base notes of oak moss, vanilla bean and amber.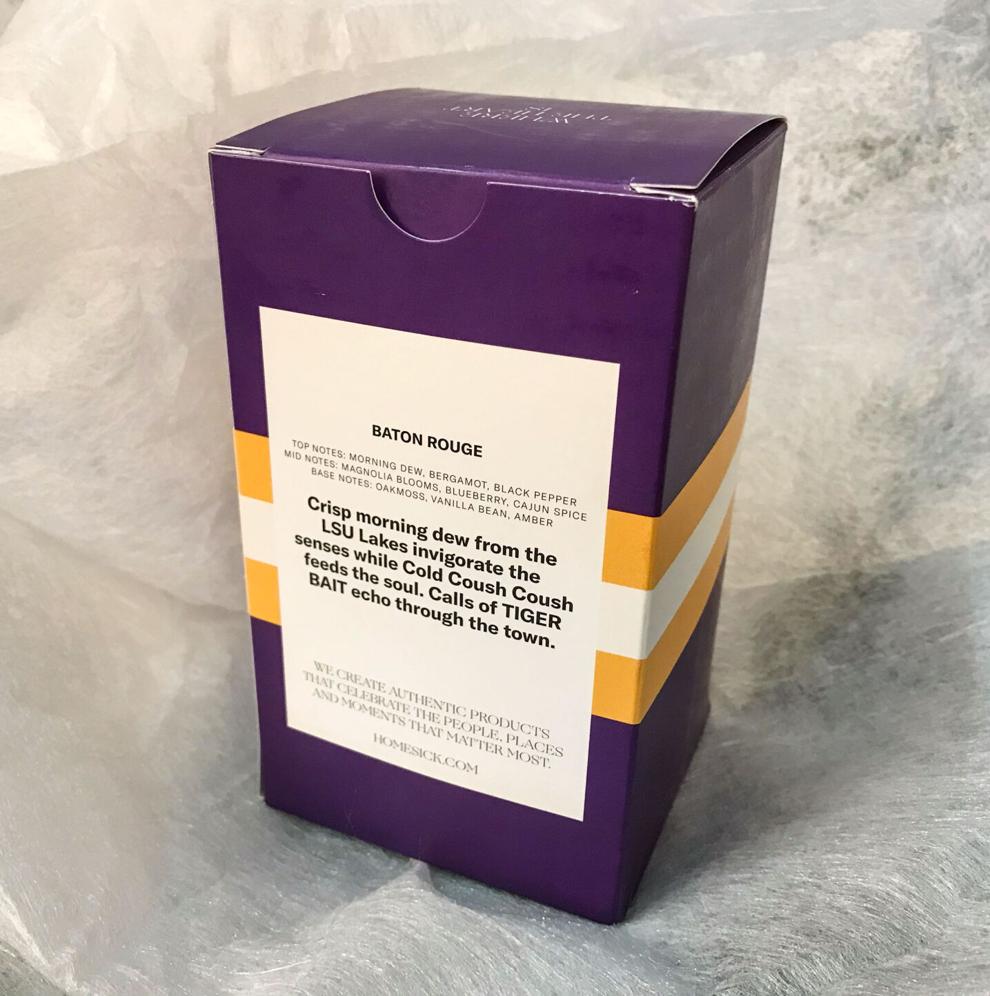 If you're wondering, the Tuscaloosa candle will also be available Aug. 2. Described as: "Effervescence from Marr's Spring cascade through the oak trees. Refreshing notes of pineapple and cherry mix with 'Bama BBQ waft through the tailgates."
Other Homesick alma mater-inspired candles to be released Aug. 2 include Ohio State and Virginia Tech. The candles retail for $42 and can be personalized for an additional $15.