Louisiana's alligator-shaped float, named the "Celebration Gator," will once again roll in the Macy's Thanksgiving Day Parade in New York City this year.
The parade is in its 97th year. This is the third year the Celebration Gator has taken the trip.
Louisiana connections
Three Louisiana musicians will be participating in the parade this year.
Amanda Shaw, a Cajun fiddler from Mandeville, and Alex Smith, a country singer from Alexandria, will represent the state on the gator float.
Jon Batiste will also perform with the parade.
How to watch
The parade kicks off at 9 a.m. Thursday and runs until noon.
Viewers can stream it on Peacock or watch it live on NBC.
History of the Celebration Gator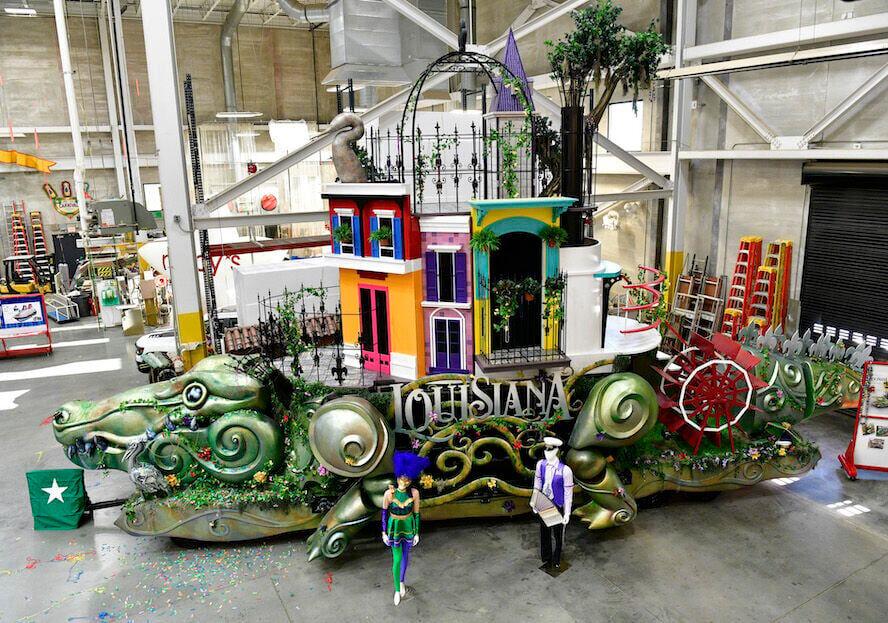 The 60-foot "Celebration Gator" is the longest float in the parade, organizers said.
Louisiana officials spent $1.375 million to have the float in the parade for three years.
The float "is a tribute to Louisiana's rich culture, from its grand riverboats to the famous French Quarter," according to the Macy's Parade description.
What else is in the parade?
The parade this year will feature 25 balloons, 31 floats, 18 big names and multiple marching bands.
Of the 25 balloons, seven are new:
Beagle scout snoopy
Blue cat and chugs
Kung Fu Panda's Po
Leo
Monkey D. Luffy
The Pillsbury Doughboy
Uncle Dan
There are six new floats this year, including:
Camp Snoopy from the premiere of the Camp Snoopy series on Apple TV+
Good Burger Mobile by Nickelodeon and Paramount
Igniting Memories by Solo Stove
Mutant Mayhem from the Teenage Mutant Ninja Turtles
Palace of Sweets by Brach's candy
The Deliciously Delectable World of Wonka from Warner Bros. Pictures
Eleven marching bands will participate in the parade, including Alabama A&M University Marching Maroon and White Band, Marjory Stoneman Douglas High School Eagle Regiment Marching Band and Texas Tech University Goin' Band from Raiderland.
In addition to the Louisiana artists, other performers include Brandy, Cher and Pentatonix.