In a post-Roe Louisiana, the St. Elizabeth Foundation remains focused on the same thing it's been focused on since 1988. 
"We are focused on the adoption option. That's what we're all about," said George Town.
Town is the grandson of St. Elizabeth Foundation founders Hays and Gay Town, who launched the organization in 1988 with the goal of alleviating the stigma of adoption in the Baton Rouge area.
"We saw a need to help young women who were pregnant but didn't have anywhere to turn," said Hays Town Jr., who, along with his wife, was very involved in the early adoptions the organization facilitated. "My wife and I did everything to help the girls. We took them and bought them clothes. As time went by, the social workers began to do that."
Even if he became less hands-on through the years, Hays Town has continued to lead the organization, remaining chairman of the board until earlier this summer when he decided to step down. He'll remain on the board, as his grandson George takes the helm.
"I'm 87 years old. It's time to give someone else a turn," Hays Town said. "My whole family participates with St. Elizabeth. I believe doing this work comes down to a Christian attitude. My mother and father were like that. My wife's mother and father were like that — so we got to be like that too. It's the right thing to do. Plus, it makes you feel good."
Hays Town is proud of the work the St. Elizabeth Foundation has done to make life better for everyone involved in the adoption circle — including birth mothers, adoptive parents and children. Additionally, he's proud of the children and their accomplishments, too.
"We had one who graduated from West Point. The child is 24 years old," he said. "Every time she sees me, she runs and gives me a hug."
New leadership, same goal
George Town, who was in elementary school when his grandparents started the St. Elizabeth Foundation, has been on the organization's board since 2017. 
"Certainly, I've grown up around the organization," George Town said. "I can recall walking the halls of the office building as a child and seeing the pictures of children adopted on the wall."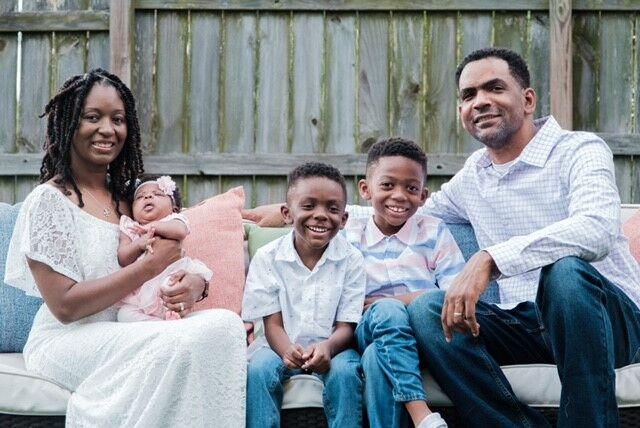 George Town speaks of his grandfather with deference, admiration and love.
"My grandfather is a very philanthropic human being. He's got a good soul," George Town said. "He saw a need and wanted to support the birth mothers. There was a lack of adoption opportunities in the late 1980s. He's a super caring and wonderful human being — salt of the earth."
George Town explained that the cost to adopt is based on a sliding scale, but acknowledged that even so, it is "not an inexpensive proposition."
"Adopting can be costly — can range from $30K to $40K," he said. "We try not to overcharge and host an annual fundraiser, a gala, to help underwrite some of the costs." 
Teri James Casso, St. Elizabeth's executive director, has been with the organization for 13 years. She acknowledges the organization will miss Hays Town. 
"He's endeared himself to us. He will continue to serve on the board. He and George are close. Operationally, I don't expect any significant changes," she said.
Changing landscape offers new challenges
On the other hand, she said she isn't sure how the changing landscape of abortion rights in Louisiana will affect the work that the St. Elizabeth Foundation does.
"I love to see families building their families through adoption, but it's so hard that realistically I don't expect to see a significant increase, but we'll see," she said, adding that most birth-mother clients today aren't as young as many would expect. The average birth mother age is 22, and many birth mothers already have at least one child. She said that 50% of the adoptions St. Elizabeth's facilitates are African American and 50% are Caucasian/biracial.
"One of the things we've noticed most significantly is that it's more common for an African American woman to choose adoption," she said. "Now, we see more African American women who believe that they could place their babies with African American families who can provide for their children. That's a really good sign." 
Casso doubts that the average age of birth mothers will decrease.
'You'll see more people parenting who are not prepared'
"I think you'll see more people parenting who are not prepared to and are not capable and whose parents will parent," she said. "We hope that many who turned to abortion will now turn to adoption. We also need to be realistic that doing so is very difficult."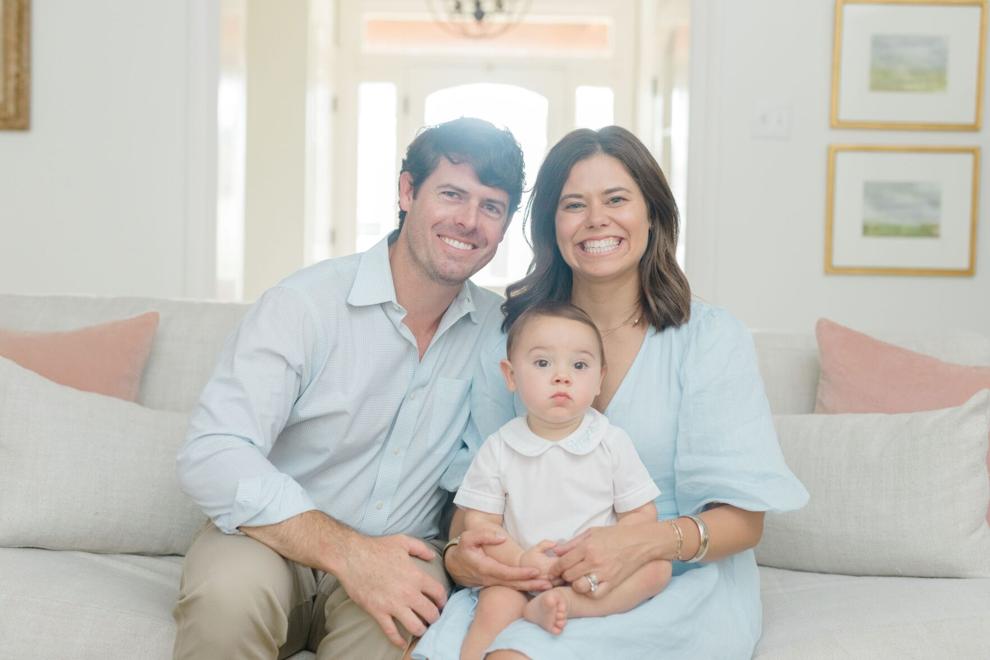 Casso said that birth mothers seek adoption as an option in various stages of pregnancy.
"In light that we're in post-Roe Louisiana, we hope we see our clients increase. We certainly hope that women who are in crisis who would have, during Roe, utilized abortion services, will now seek adoption," she said.
The act of placing a child for adoption is one of the most difficult decisions out there, according to Casso — and the lack of understanding regarding the pain involved that a woman experiences when she places a child for adoption is immense. Casso said it's a grief that can last the rest of the birth mother's life and be re-triggered through the years by other events that cause grief.
"One grief is a reminder of the others," Casso said, adding that she believes open adoptions are helpful in that realm. Most of the adoptions the St. Elizabeth Foundation facilitates are open adoptions. "There's communication between the adoptive family and the birth family. We believe we do a better job of facilitating that openness today than in years past."
'When a woman is in crisis, she needs support'
Even still, she reiterates the difficulties involved in making the decision to give birth to a child a birth mother knows she will place for adoption. Even just dealing with the well-intentioned questions from strangers about pregnancy trigger some young birth mothers — and their own families, Casso said.
"It's amazing how many times a woman's family does not support her. It makes it very complicated," Casso said. "The lack of availability of abortion, I hope it will increase adoption, but more than that I hope it increases people's understanding in how difficult that is."
Casso said, in general, she hopes that people will become more supportive of the women who choose adoption. 
"People need to know that when a woman is in a crisis, she needs support," Casso said. "She has a lot of challenges. She loves her baby, but she turns to adoption."
The St. Elizabeth Foundation has two licensed social workers and two case workers who provide long-term counseling to birth mothers and the families with whom they place their babies. The organization spends time and energy doing reunions and counseling around the complexities of adoption, which, according to Casso, includes "helping adoptive parents understand what it means to an adult adoptive child and how important knowing their story is to their self-esteem and confidence."