Foster recalled that her knees went weak and she wept. Afterward, she said, she sipped a glass of wine, which she never does, except on Mardi Gras. She said she just kept thinking "Thank you, Jimmy."
It's not hard to imagine that somewhere over in the sunny, southeastern part of heaven, the late singer who penned "Cheeseburger in Paradise" was smiling down, because sometimes things just work out as they should.
You see, Foster's 6-year-old granddaughter Marguerite has a rare brain cancer, with a bad prognosis and a stunning price tag. Foster and her husband Mark decided that maybe if they auctioned their prize portrait of Buffett, the one that was the model for the 2011 Jazz Fest poster, they could put a dent in Marguerite's bills.
The painting — by Robinette, a popular TV anchorman turned portraitist — depicts the Gulf Coast troubadour before he became a superstar, back when he was singing for tips in the French Quarter. The brushy, breezy canvas looks like an oil-on-canvas eulogy for Buffett, who died on Sept. 1. With that dreamy golden hair, beneath a cottony sky, Buffett could be an angel with a six-string guitar.
Robinette sold the painting, titled "Busking Out: Becoming Jimmy Buffett," to the Fosters for $16,000 in 2012, which was nothing to sneeze at, but with Marguerite in mind, somebody in Dallas decided it was worth a whole lot more.
A newspaper reporter texted Robinette with news of the benefit sale: "Have I got a number for you, $137,500."
Robinette texted back: "You're kidding!!!!"
Robinette, who is 80 years old and now lives in Texas, said that after this, he can ride off into the sunset a happy man, or words to that effect.
Here's hoping that ain't anytime soon.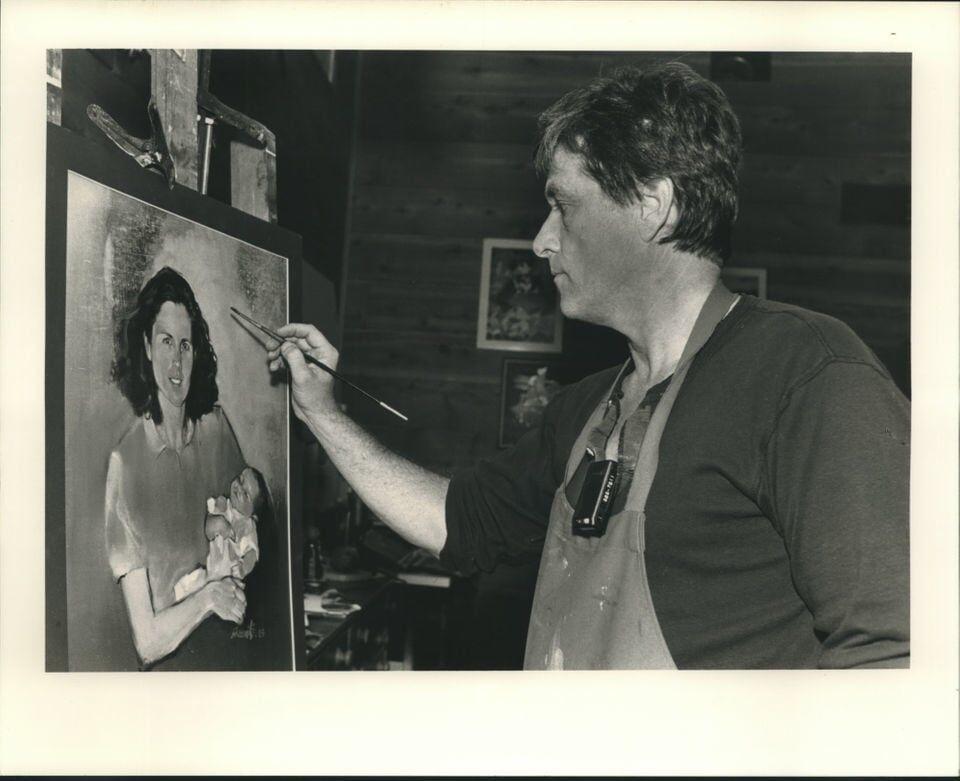 The sort of cancer that Marguerite has — diffuse intrinsic pontine glioma (DIPG) afflicts about 250 kids each year. It's fortunate, of course, that the illness is rare. But with relatively few patients, doctors know less about the disease, and less research is conducted by the medical establishment and pharmaceutical industry. Marguerite's cancer impedes her ability to walk, talk and swallow.
Ironically, Buffett died of a rare skin cancer.
Before the auction, Marguerite's mother Laurel Chenier said that the family's insurance has helped a lot with the medical bills, but other expenses have piled up. Chenier said she and her husband are now considering treatments for Marguerite not available in the United States. Laurel Chenier said she hoped that attention to the sale might boost DIPG research.
Robert Wilonsky, the spokesperson for Heritage Auction, was naturally buoyant about the bidding. But he couldn't yet reveal who the buyer was.
Dear Jimmy Buffet portrait buyer: call Times-Picayune art writer Doug MacCash right away at (504) 460-3492. It's never too late to add another paragraph … and send a tsunami of good vibes your way. That's (504) 460-3492!
For more of the backstory read the auction preview post.