As the warm Southern spring slides into summer, Louisiana fashionistas take note. 
At a Jazz Fest in Place party at the home of Anita Byrne and Lauren Whatley, Erin Woods was expressing three of the biggest trends for spring and summer, according to Michael Mamp, new director of the LSU Textile and Costume Museum and professor at LSU. 
Woods' outfit included an orange floral kimono from Anthropologie, a textured bralette from Free People, denim shorts from Target and shoes by Tory Burch.
Mamp said Woods was sporting "a really great look." The denim shorts represent the mood indigo trend, in which the fashion reflects the current emphasis on reusing and repurposing — via denim. Her look also represents a return to grunge of the 1990s, but "a dressed-up version of the grunge," according to Mamp. Additionally, Woods' look grasps the current emphasis on surface detail.
"The bold pattern of her robe and the lace detail of her top are great examples of surface texture and pattern for spring/summer 2023," Mamp said.
Peggy Gautreau, of Gonzales, wore a new ensemble from Ann Taylor curated by her 14-year-old son, Bryce Gautreau, to the Baton Rouge Epicurean Society's Spring Fete at Houmas House in Darrow on April 23. Mamp described Gautreau's look as a study in neutrals.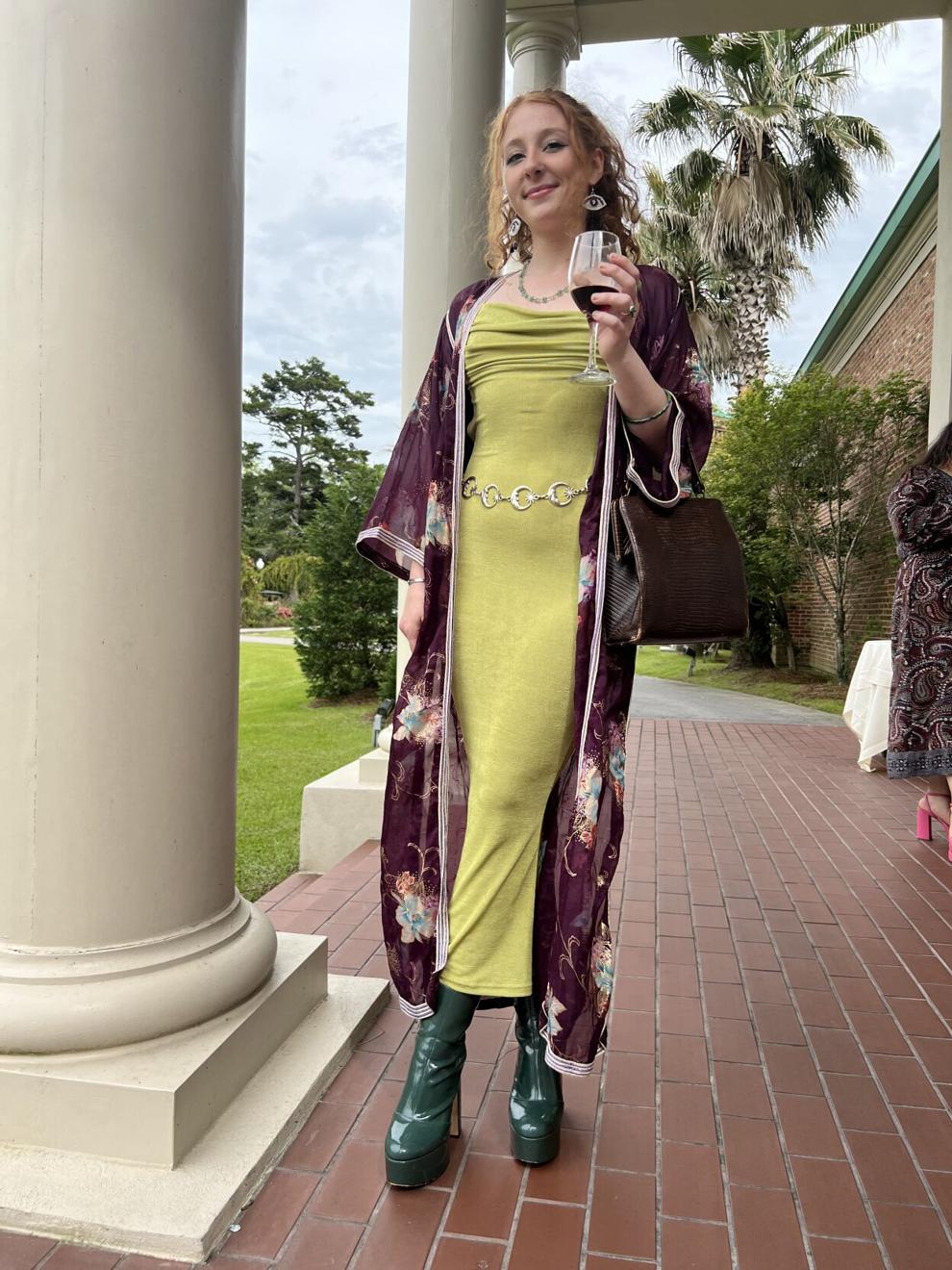 "It's comfortable but classic and easy to wear in our warm weather," Mamp said. "She dressed it up so nicely with her gold jewelry and shoes with a rattan treatment. She's emulating easy-to-wear, yet elegant. This mixed yarn white and tan is a great choice with her shoes."
Honor Herring, of Baton Rouge, was at the same Houmas House event. Herring said she starts with a look by focusing on one piece and building around it. Her kimono came from Goodwill and her jewelry is from Blue House, a local jewelry line. 
"This bold pattern with saturated color demonstrates the hallmarks of pattern for spring 2023, exhibited with her knit tube dress and platform boots," Mamp said. "The resale business is at an all-time high. People are looking to be more sustainable and fashionable."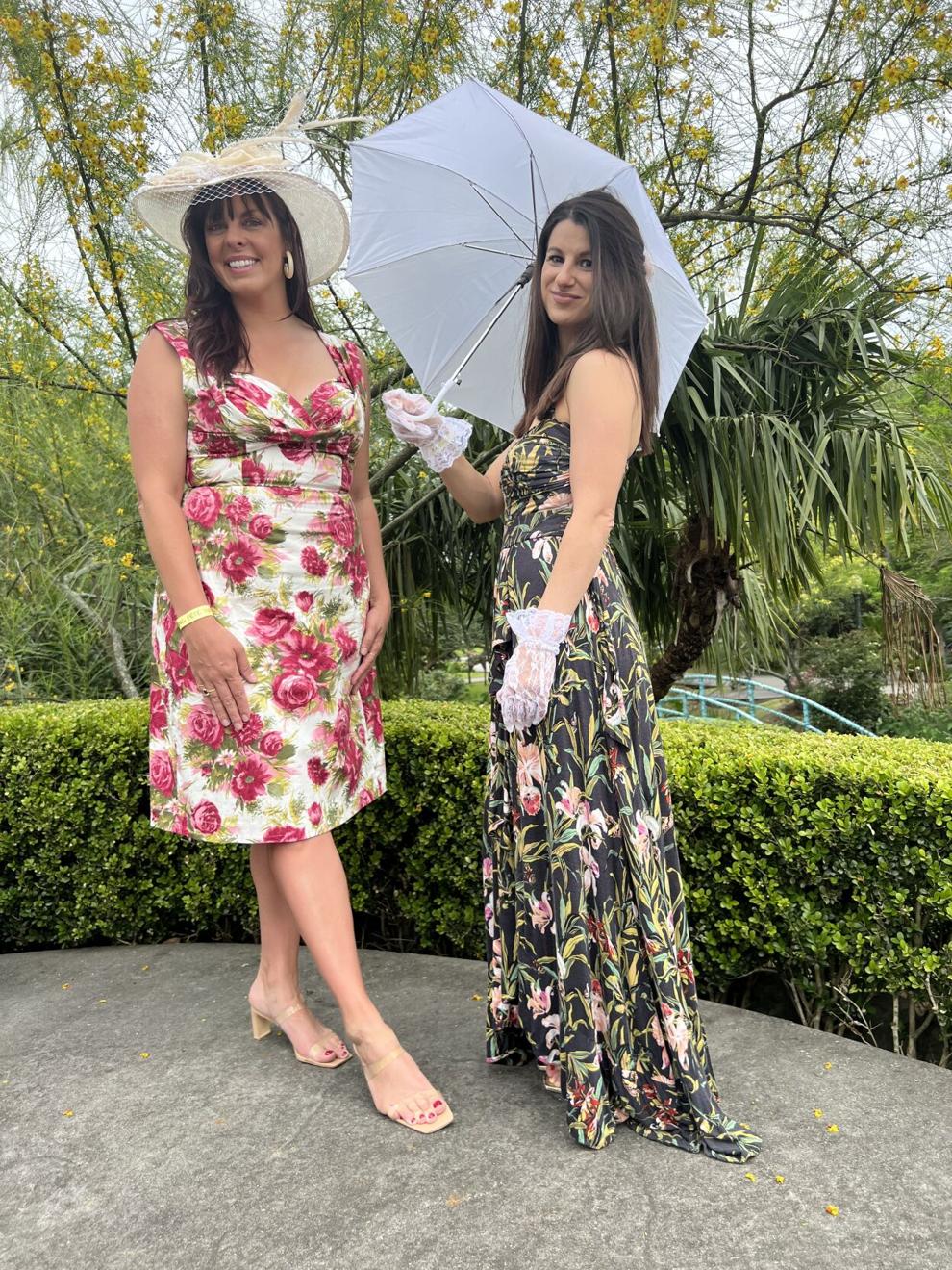 Jeris Freesmeier and Jolie Relle also attended the Spring Fete. Freesmeier was wearing Trashy Diva in New Orleans, and Jolie Relle's dress was from Anthropologie with Bella Bella shoes and gloves from Uptown Costumes on Magazine in New Orleans. 
"This is more of a conversation about classic Southern style," Mamp said. "These are dressed up ladies who lunch with lace gloves and hats — a look that never goes out of style. Really beautiful."