Kristopher Lewis celebrated his 27th birthday playing paintball. Coty Manuel took his son, Ryan, to do the same thing for Ryan's 14th birthday. But what began as fun and games has turned into serious competition.
How serious? By year's end, they and their teammates could be national champions.
WalkEmDown, a paintball team made up of competitors from Louisiana and Mississippi, is ranked first in the National XBall League, which includes several divisions of amateur and professional teams. If you didn't know there was such a thing as competitive paintball, don't feel bad. Neither did many of WalkEmDown's players a short time ago.
Lewis, of Baton Rouge, had played paintball a few times growing up, but when he saw the competitive side of it two years ago, he wanted more. The Manuels' birthday excursion last year got Ryan hooked, and his dad eventually caught the bug himself.
"It's something we can play together," said Coty Manuel, 37, of Denham Springs.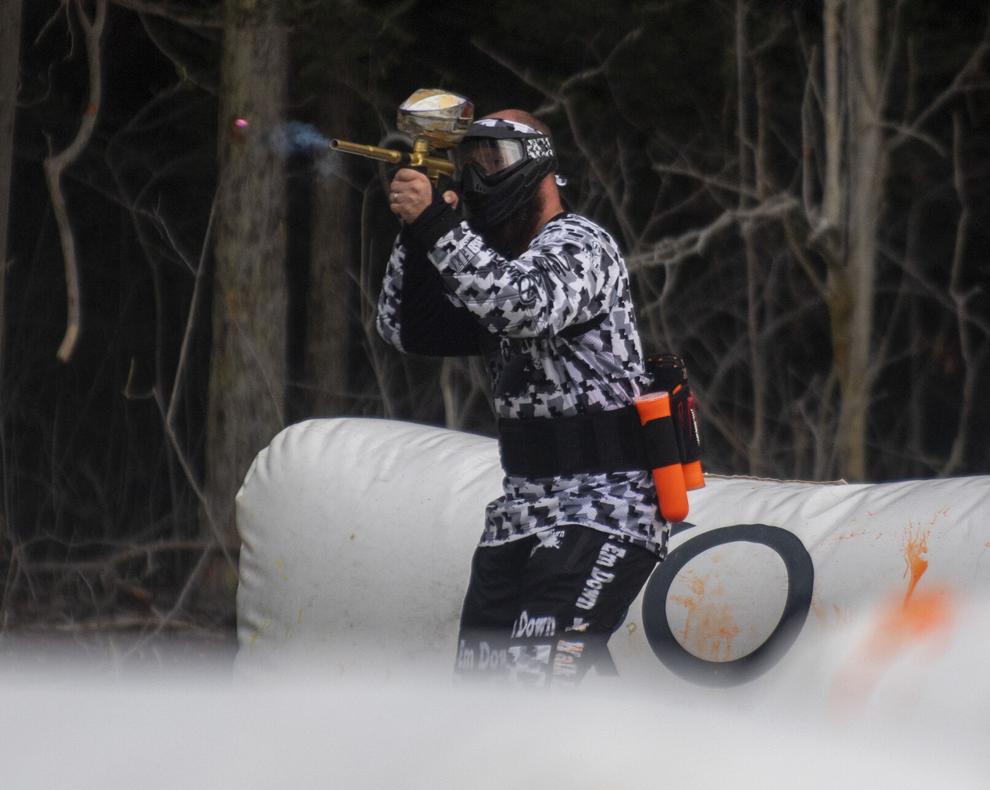 Playing at the Guerrilla Warfare paintball facility in Walker before it closed and relocated to Joor Road, they met people like Wimpy Moi, of Baton Rouge, and Brennan Fleming, of Walker. Playing there and at other southeast Louisiana paintball venues, they got to know Paul Heads, of Slidell; Lennox Shaw, of Necaise, Mississippi; and Gary Carbo and Chris Guidry, of Kiln, Mississippi. After playing on other teams, they came together last year to form WalkEmDown.
That team name is paintball lingo for an aggressive, take-no-prisoners strategy, which is what this team strives for. The competitive form of paintball is called speedball and is played on courses with a variety of inflatable bunkers that can be used for concealment. Five-person teams start on opposite ends of the course, and the object is to press a buzzer at the opponents' end. Anyone struck by a paintball is eliminated and getting rid of all opposing players is the surest way to win a match.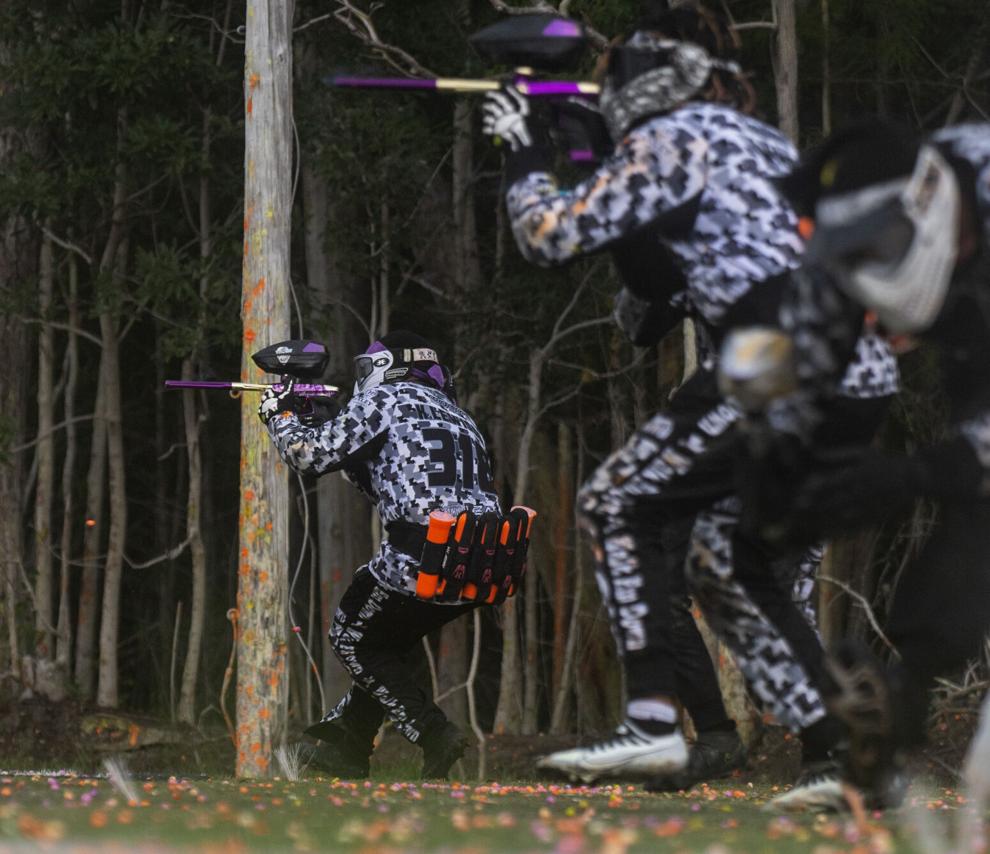 "A lot of teams will kind of get to the closest bunker, shoot and see what you've got," said Lewis, 29, who manages the corporate work-study program and is head baseball coach at Cristo Rey Franciscan High School in Baton Rouge. "We're coming and going to ram it down your throat and beat you quickly. We've got some very fearless, athletic players who work for that game style."
Since late last year, they've been on a roll, winning the Texas State Championships Novice Class, then, since moving to Division 5, winning the Mardi Gras Open in Slidell, finishing third at the Lone Star Open in Allen, Texas, and placing second at the NXL Mid-Atlantic Major in Royersford, Pennsylvania.
Although tournaments provide cash awards for placing high, they rarely cover the cost of travel and paintballs; the team might burn through more than $1,000 in paint at a tournament.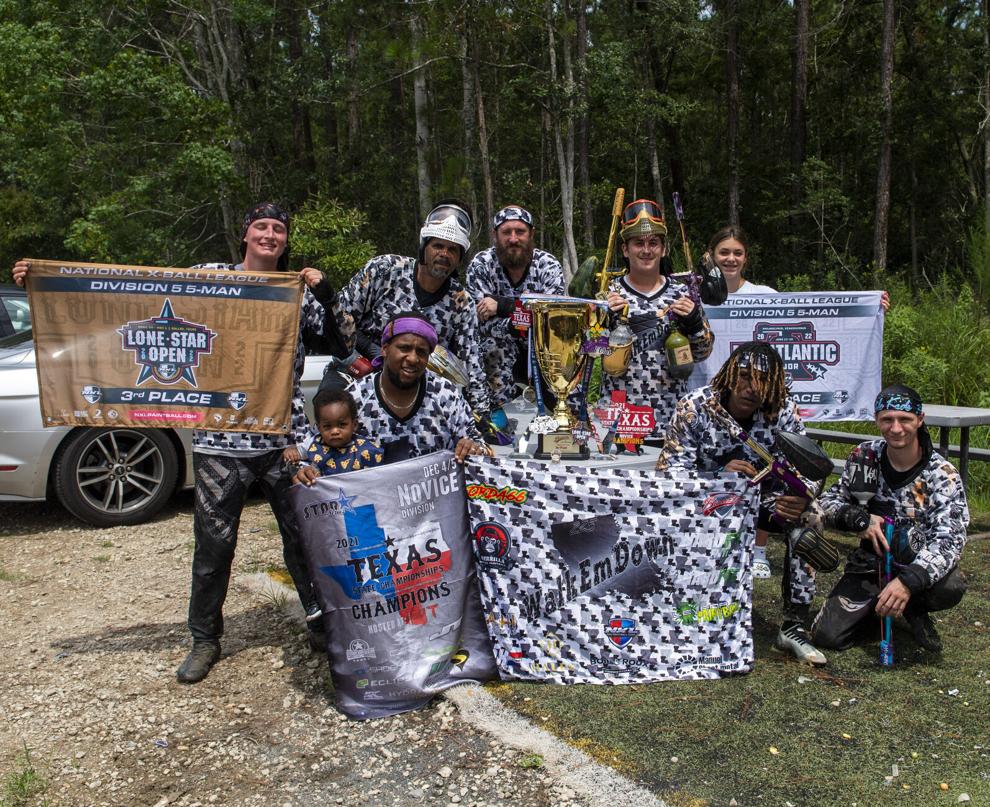 "You don't really make any money doing it," Manuel said.
Which is true of most sports, but it's about the competition and the camaraderie. WalkEmDown has a diverse lineup, with 15-year-old Ryan Manuel and 55-year-old Paul Heads, whom Moi calls "the most athletic person on the team." Their goal is to win the Division 5 season points championship as well as the NXL World Cup at season's end.
That's a long way from how they started in paintball. But that doesn't mean it's still not fun and games.
"When I go on vacation, I'm always looking for a paintball field," Lewis said.