The sight of smoke lingering from the fajitas. The sound of vegetables sizzling. The smell of the meat and the taste of it with the onions and peppers together in a tortilla. All of our senses govern how we experience the world and enhance the food and ambiance of a restaurant.
Music and sound in a restaurant is an afterthought to many — and yet, sounds can affect the dining experience almost as much as the taste of the food. Sounds can make us anxious, relaxed, excited or upset.
Restaurants have a seasoning of sounds — music, talking, kitchen bustle, all contained in the general acoustics of the space. And every restaurant has a different recipe.
Katya Baquie, known as DJ Lexey, a music programmer and electric violin DJ at Supper Club in Baton Rouge, said volume, specifically, impacts the mood of a restaurant.
"Volume has an impact, whether it's a shrill, shrieking female voice versus ambient sounds. It all affects your mood and psychology and translates into how you see and taste. It's all part of a bigger picture," she said.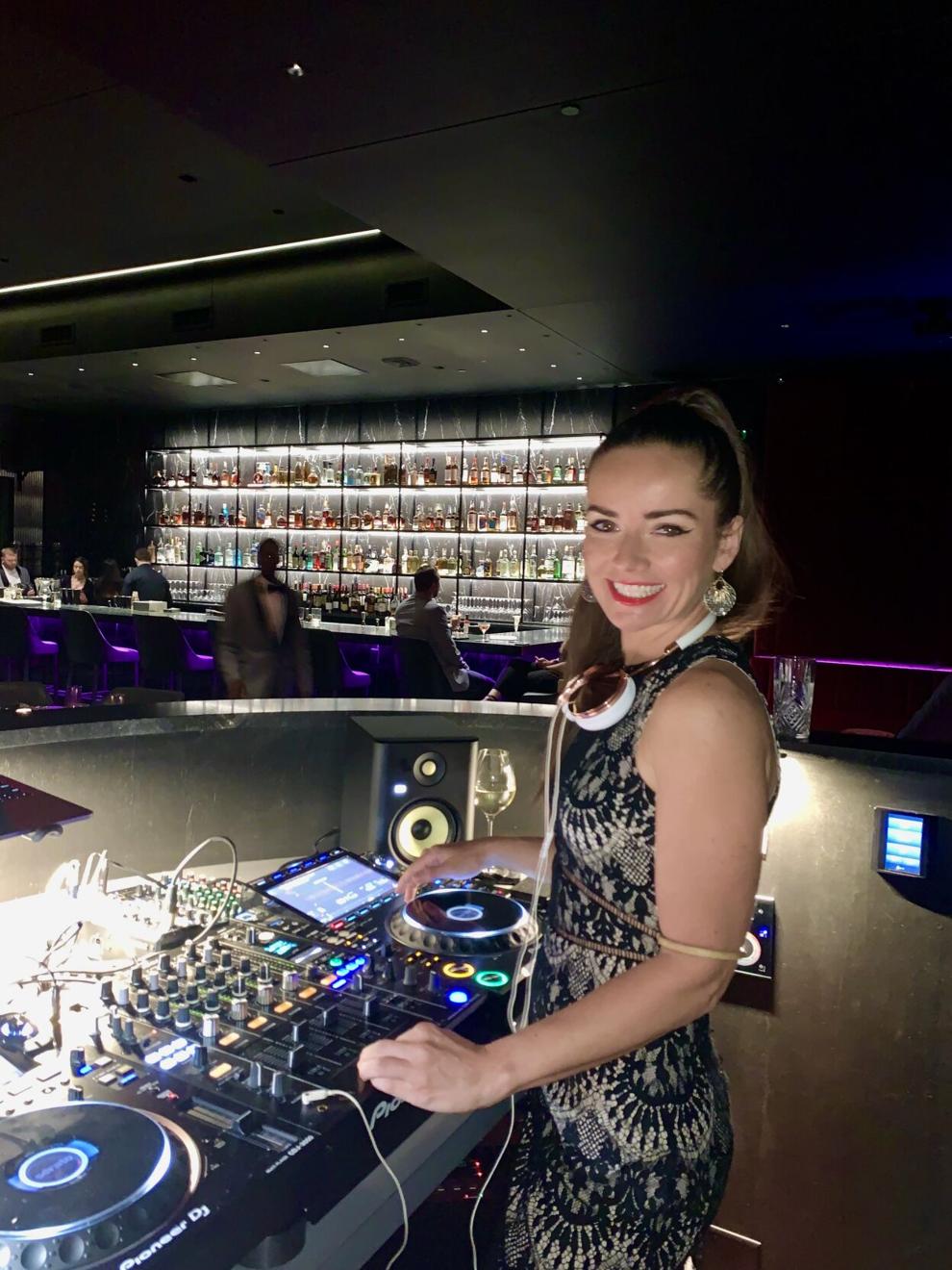 DJ Lexey launched her brand, Just Add Music LLC, to help restaurants and venues match their atmosphere, food and ambiance with the right music.
At Supper Club, she said music was significant to the owners — customers noticed the effort: "I had quite a few people mention, specifically, that the music was really fitting the atmosphere well, and they've never thought about the music, really, when they're eating," she said.
Music and sound can trigger physical and emotional responses. With the dining experience, the ambiance on a Friday night at a bar varies drastically from a Tuesday lunch at a diner.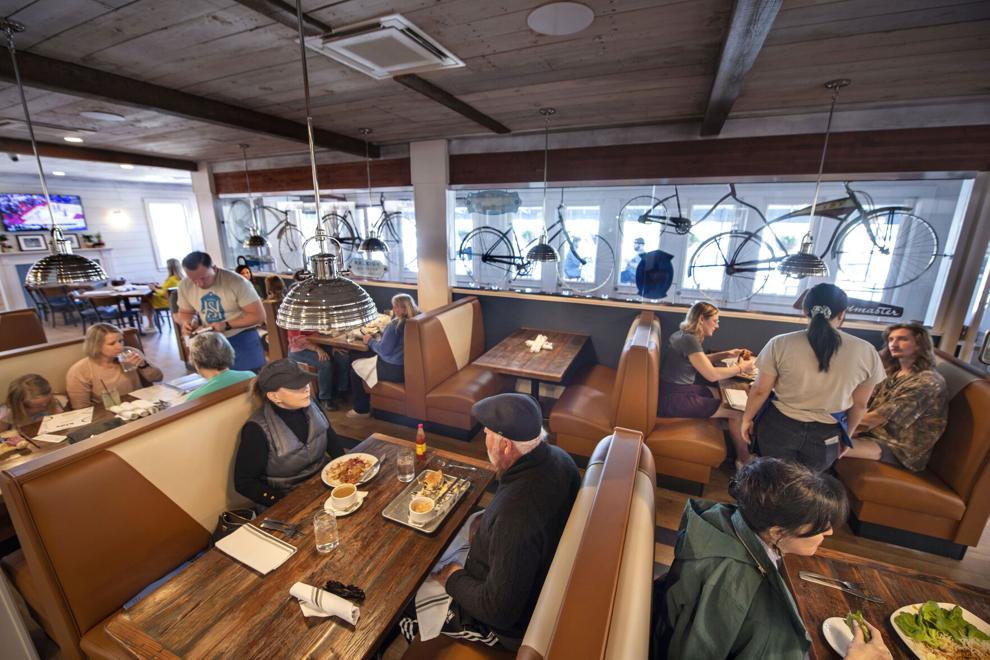 Jason Bowers, a professor of music education at Louisiana State University, teaches music psychology, specifically looking at the various bodily responses humans have to music. 
He has concluded that there is no concrete answer to how music affects us. However, Bowers said, studies have shown that music can impact things like heart rate, blood pressure and pulse. 
"Music is going to make people do something, likely, but it will be very different, depending on who the person is and what their experiences have been with music," Bowers said. 
With food, Bowers says music contributes to the multisensory experience of being in a restaurant, but it should only be the "icing" throughout the time there. However, he said music could impact a decision to return or not return to an establishment.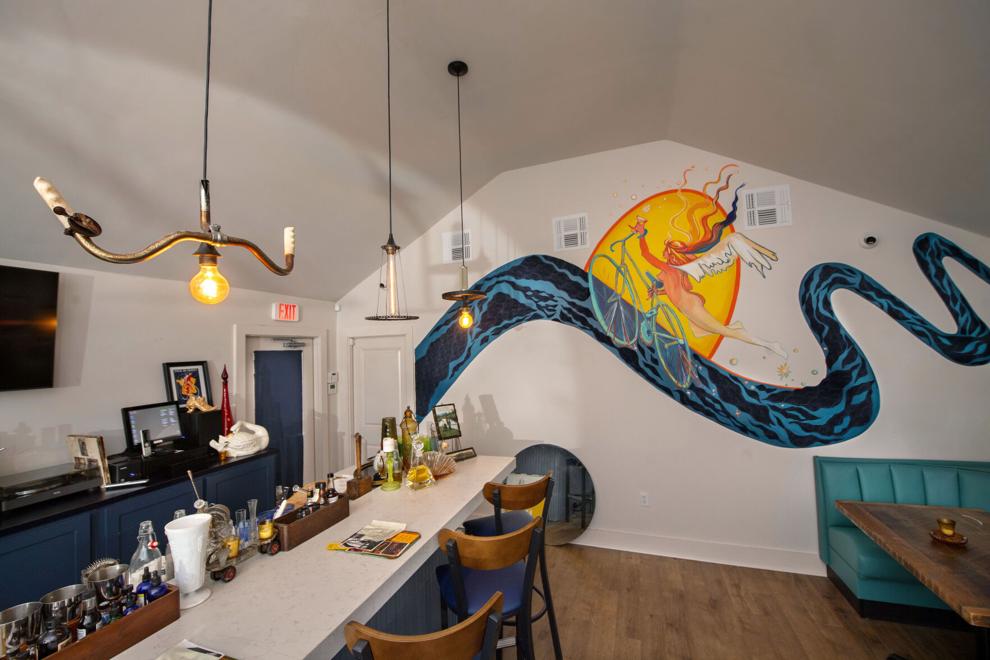 "I'm rarely going to restaurants by myself, so the bigger point is eating with others and having conversations," he said. "The music just needs to lightly contribute to that experience and not make that more challenging than it should be."
Just like music affects different people in different ways, so can sound. 
Nicole Stockstill, an audiologist at The Emerge Center in Baton Rouge, works with sound and how it impedes or enhances our ability to connect in social experiences. Because music is sound, the louder it is, the worse it is, Stockstill said. She explained that the older you are, the harder it is to focus when there are more distractions. 
"It depends on the stage you're in and what you want to get out of that experience, but the more noise present, the more difficult it will be to hear," she said. "Therefore, you're focusing more on the food or music than the person sitting next to you." 
Stockstill explained that sound is vibration, and our bodies can only handle so much. Deep bass tones usually vibrate too much, which will cause stomach pain, while high pitch noises cause headaches. Stockstill said this is because our bodies are designed to communicate at specific decibel levels. 
"We're built to hear and listen at about between 40 to 60 decibels. So anything below that will be a little soft that you'll have to lean in. Anything above that, we consider loud," Stockstill said. For example, a typical refrigerator hum is at about 40 decibels and normal conversation is at about 60.
In a restaurant setting, the volume of the sound can affect customers differently. For example, quiet and slow music may relax customers, allowing them to spend more time at the table. On the other hand, louder, more upbeat music can help customers and employees move faster. 
Kelly McDevitt, the director of marketing for City Group Hospitality, said people generally gravitate toward the "hustle and bustle" of the restaurant experience. 
City Group Hospitality is a restaurant group that owns various restaurants in Baton Rouge, including Spoke & Hub, Proverbial Wine Bistro, City Pork, Beausoleil Coastal Cuisine, Rouj Creole and City Slice Pints + Pizza.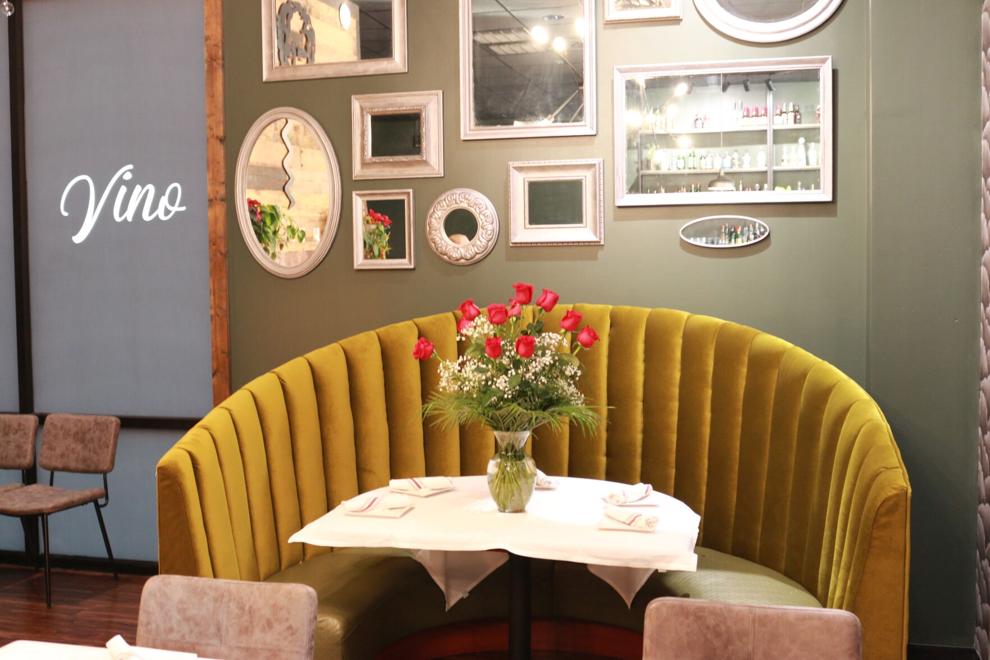 "Overall, it almost seems like you need to have a little energy to welcome in and be part of the experience that we're serving up," McDevitt said over a high-top table in the newly opened Spoke & Hub in Mid City.
She said music is something that Stephen Hightower, managing partner of City Group Hospitality, always considers in the creation and architectural phases. The genre of music played is reflective of the ambiance in a City Group restaurant. For example, McDevitt said the brand at Beausoleil is buttoned up and mellow, whereas Spoke & Hub is comfortable and fun. 
"At Beausoleil, it probably wouldn't be appropriate to play 'Funky Town,'" McDevitt said, "but here [Spoke & Hub], we have fun desserts, fun drinks, we have a speakeasy. It's kind of like, 'Give yourself that comfort food, and who cares?'" 
Architectural tools help control sound and buffer echoes. McDevitt explained that softer textures absorb sound and can improve acoustics, like foam backing on bar chairs, table linens and even insulation in the ceiling — and even textured wall treatments and other decor. Layers can also bounce, muffle or catch sound in a restaurant, including treatments on the under sides of seats. 
Despite the sensory feast of dining, the food is what truly matters when all the glitter and gold are gone. 
"It's the fabric that stitches us all together," McDevitt said.