When Hurricane Ida slammed into Tangipahoa Parish nearly a year ago, its winds left destruction from Lake Maurepas all the way to the Louisiana-Mississippi line, ripping up thousands of towering pines that blocked roads, sidewalks and mile upon mile of waterways. 
Flooding is a constant anxiety among residents in the thickly-forested rural area. Unclogging the parish's dozens of interlocking rivers, streams and bayous quickly became a priority for local officials, who scrambled to nab federal money to clear waterways after major hurricanes. 
Parish leaders expected it would take 18 months for them get the money and do the clean-up work. Now, almost a year after Ida's winds died down, they say they are tied up in federal bureaucracy, and work has slowed.
They fear the job could take until next hurricane season. And that has local residents anxiously watching storm forecasts and waterways.
"To say we aren't nervous would not be true," said Kiley Bates, the administrator for Gravity Drainage District No. 1. "We know the condition is not good, and we are working every day to get them cleaned as fast as we can. Of course we are worried about the condition of our channels. We can't control mother nature and we can't control what she throws at us."
Clearing the waterways is a monumental task for a largely rural, sparsely populated parish with a small tax base.
The drainage district runs from Lake Pontchartrain to Independence. Ida dumped debris into an estimated 390 miles of waterways, Bates said. 
About 37 trees fell per mile in those waterways. That's nearly twice FEMA's "severe damage" standard of 20 trees per mile.
The estimated cost to remove it all? $40 million.
The drainage district's entire annual budget? $4.5 million.
"Honestly we wanted everything to be done the week after the storm," Bates said. "But that's not realistic at all." 
"I've become quite numb"
Melissa Bourgeois experienced Ida's devastation firsthand.
Her property near Ponchatoula Creek was inundated in over 4 feet of floodwater. She says it was the fourth time since 2012 her home has flooded, but Ida was the worst she's seen.
Bourgeois still hasn't been able to move back in because of supply chain issues and labor shortages. At the moment, her house still doesn't have a floor. 
Bourgeois said she can't begin to think about another hurricane coming as she waits for her home to be fixed — especially as Ponchatoula Creek still has not been cleaned out. Even if the waterways were cleaned today, trees could still fall in the rivers tomorrow and cause the process to start over.
"As a person who's flooded four times now, I've become quite numb," Bourgeois said. "I'm just over it all. Everyone keeps saying, 'You should move. You should sell your house.' But no one is offering to buy me another one."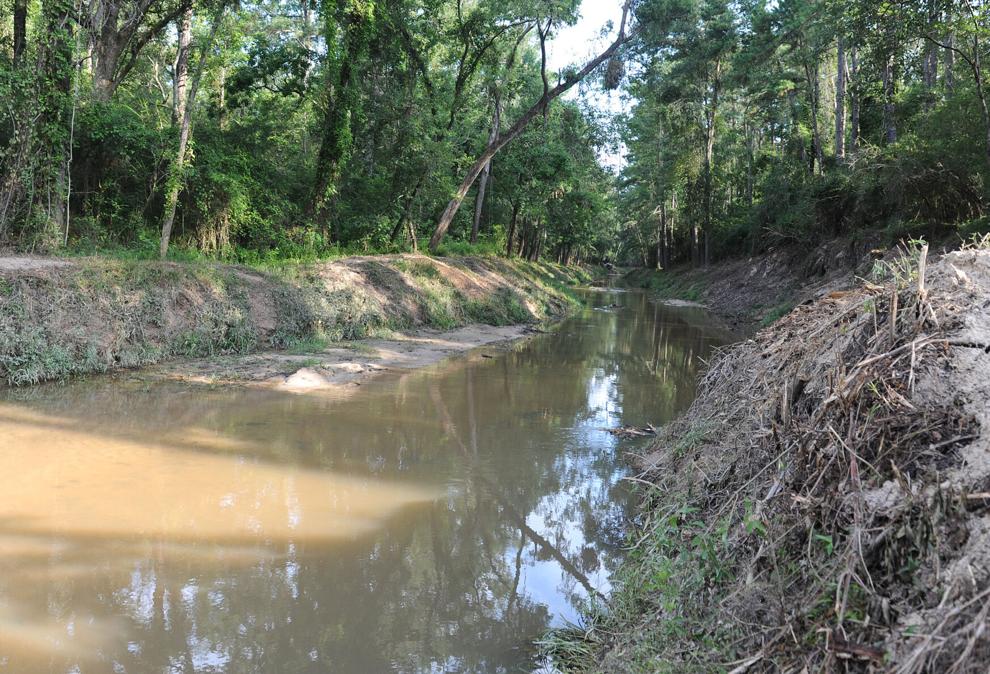 The National Oceanic and Atmospheric Administration has predicted that the 2022 hurricane season will bring more storm activity than usual — the seventh consecutive year it has done so. NOAA predicts three to six major hurricanes this season, with storms ramping up from August to October.
"With the amount of debris in these canals, if you were to have another storm anywhere near the last one, what we've done is going to all be in vain," said Tangipahoa District 4 Councilman Carlo Bruno. "You're gonna have more trees down and more debris. We worry about that every day, but we got to hope the good Lord upstairs decides not to send us that."
What the plan looks like
Tangipahoa is tackling the drainage problem in four stages, all of which are in various stages of completion, Bates said.
Fearing they would lose their contract with the debris removal companies if they waited too long for federal funding, the parish paid $2 million itself to clean 65 miles of waterways.
There are three more phases of work either underway or planned, all of which rely on federal funding.
One phase, to clean 120 miles, is about 30% finished; it is expected to be completed by December.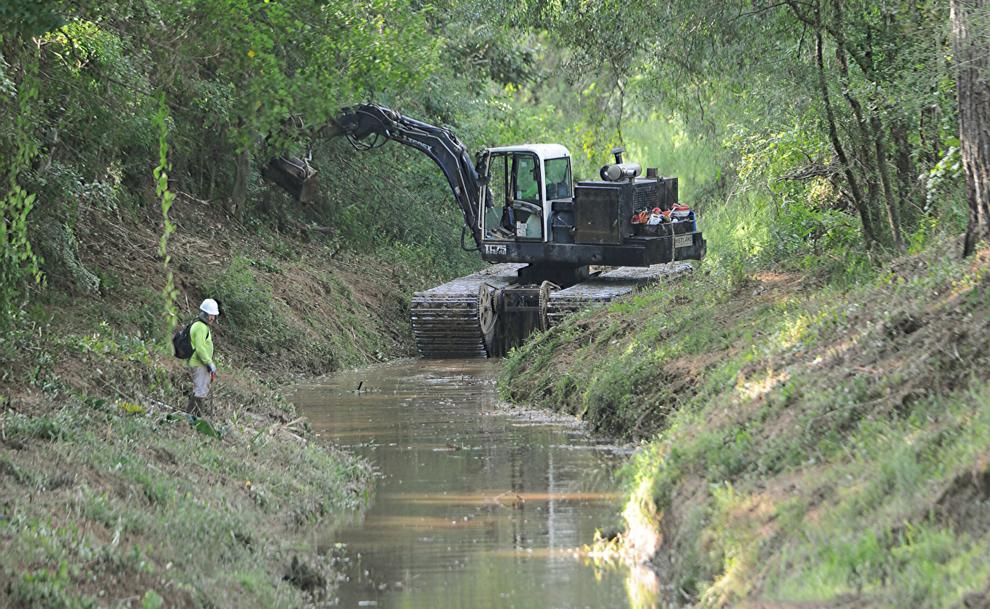 Two more phases would clean another 205 miles of waterways. Federal officials recently approved one of those phases, but the parish has yet to find a contractor to do the work. The last phase is still awaiting approval by the National Resources Conservation Service, which works with the Federal Emergency Management Agency to help local governments pay for disaster recovery.
Once all the work is complete, the parish's main waterways should be flowing freely, and the flooding risk should be lower. In the meantime, residents are just hoping the hurricanes go somewhere else. 
"Other than that, we're at the mercy of mother nature," Bruno said.